Most Flattering Hairstyle for Thin Hair
Hey there, hair enthusiasts! Ready to dive into the world of haircuts that can turn your thin locks into a voluminous wonderland? Well, get your strands ready because we're about to spill the beans on how to achieve that dreamy, thicker hair look.
Unveiling the Secret to Thicker-Looking Hair
Let's kick things off with a game-changer: the golden rule of looking flawless with thin hair is going shorter! Yep, that's right. Shorter hair gives the illusion of fullness. But that's not all – adding layers to the mix is like waving a magic wand that instantly boosts your hair's volume. And for those of you aiming for that desirable volume, messy updos and medium length hairstyles are your new BFFs.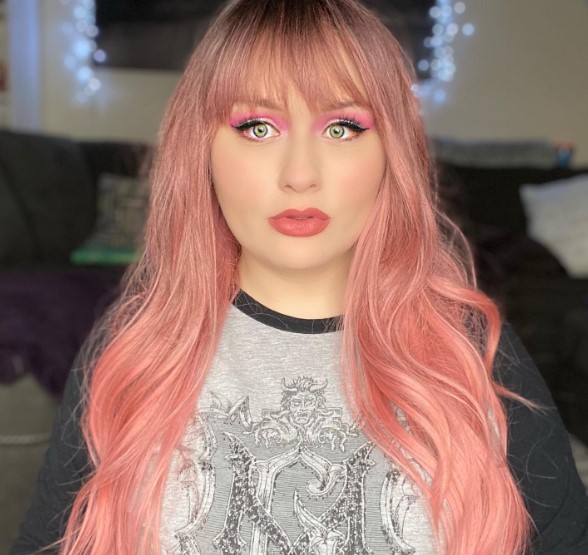 Devastatingly Cool Haircuts for Thin Hair
Who doesn't want hair that's effortlessly stylish and always on point? Say hello to the ultimate secret weapon: the right haircut. Even if your hair isn't exactly thick and luscious, there's a world of breathtaking styles waiting for you.
Picture this: you're scrolling through a curated list of haircuts designed to rock thin hair. Yep, that's what we've got for you – a treasure trove of hair inspo that'll leave you amazed. From textured bobs to lustrous layers and full curls, there's a style for every hair type.
Flattering Haircuts for Thin Hair
But wait, before you dive into the short hair realm, know this – you don't have to exclusively stick to shorter lengths. Skilled hairstylists have a few tricks up their sleeves to make thin hair appear thicker even with longer haircuts. So whether you're into long strands cascading down your shoulder or prefer a quick and easy short look, we've got you covered.
Thin hair, meet your new best friends: textured bobs, lustrous layers, and those fabulous full curls. Say goodbye to lackluster locks and hello to voluminous perfection!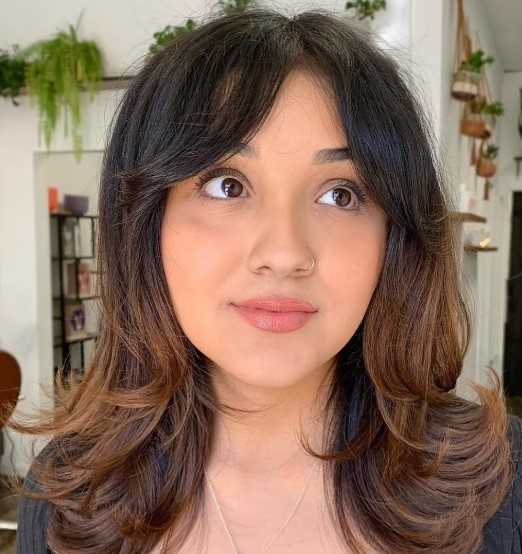 The Power of Layers: Haircuts for Thin Hair
Enough with the suspense, let's dive into the real deal – the haircuts that'll transform your thin hair into a glorious crown of volume and texture.
1. Wavy Bob with Layers
Let's start strong with the wavy bob. It's a game-changer, folks. One-length bobs are like magicians, creating the illusion of thickness. But here's the real trick – enhancing the texture of your hair. Those layers are going to lay oh-so-easily on top of each other, giving you that desired fullness. And if you throw in some highlights, you're entering a dimension of depth that's simply captivating.
2. Shattered Collarbone Bob
Looking to add body to your hair? Say hello to the shattered collarbone bob! Light layering and A-line side bangs create that stylish chaos that's all the rage. It's like the trendiest messy hairstyles decided to throw a party on your head.
3. Layered Bob Haircut for Fine Hair
Long hair can be fantastic, but let's be real – not every hair is a fan of longer lengths. Enter the chic, trendy bobs with choppy ends and stunning balayages. They'll turn your thin hair into a work of art. Short hairstyles for thin hair have never been this exciting!
4. Choppy Bob with Blonde Highlights
Super simple yet oh-so-effective – that's the mantra of haircuts for fine thin hair. The secret sauce? Teasing your tresses from the roots and giving your bob that perfect messy look. The result? Hair that's on point. A light hold hairspray is your final touch for that added oomph.
5. Medium Choppy Cut with Long Bangs
Prefer straight hair? The medium choppy cut has got your back. The key? Embrace those uneven lengths, and watch your thin hair transform into a masterpiece.
6. Medium Wavy Haircut for Thin Hair
Let's talk styling options for medium single-length haircuts. Enter curling wands and their magical body-boosting abilities. Or if you're feeling adventurous, heated rollers for quick and cute waves. Mornings just got a whole lot better!
7. Choppy Disheveled Lob Hairstyle
Want that "I woke up like this" vibe? Layered haircuts are your go-to, especially the choppy lob. Perfect for professional women who want that extra edge without sacrificing sophistication.
8. Strawberry Blonde Bob
Ready to make your hair look thicker? It's time for the mix of highs and lows. Contrasting hues swirled throughout your locks create a full appearance, no matter your shade. Strawberry blonde or brunette, this tactic is your thin hair's new best friend.
9. Mini Afro for Thin Hair
Big curls, bigger volume! The mini afro isn't just for certain hair types – it's a revolution for thin-haired folks too. Embrace your natural texture and watch the afro work its magic.
10. Pixie Cut for Thin Hair
The pixie cut is a timeless classic, and it's not going anywhere! What makes it stand out for thin hair? It's all about the layers – they add depth and dimension to your hair, making it look thicker and more fabulous than ever.
And there you have it – a myriad of possibilities to turn your thin hair into a crowning glory of volume and texture. Whether you opt for a short wavy bob or a daring pixie cut, these haircuts are designed to make your hair look fuller and more sensational than ever. So go ahead, embrace the world of haircuts for thin hair and get ready to rock a head of hair that's the envy of all!